Create yacht
Hi there! It is me again. In this post, I'll show you how to upload a yacht to Portbnb. This is the single most important step, if your yacht's profile looks good, your conversion rate will improve! Therefore, I strongly suggest you read this post.
After signing up, if you are the owner or manager of a yacht, you'll be directly forwarded to the "Create Yacht" page. If not, you can go to "My Yachts" in the main menu. Once there, you have to press the "Create Yacht" button. You can find both buttons below: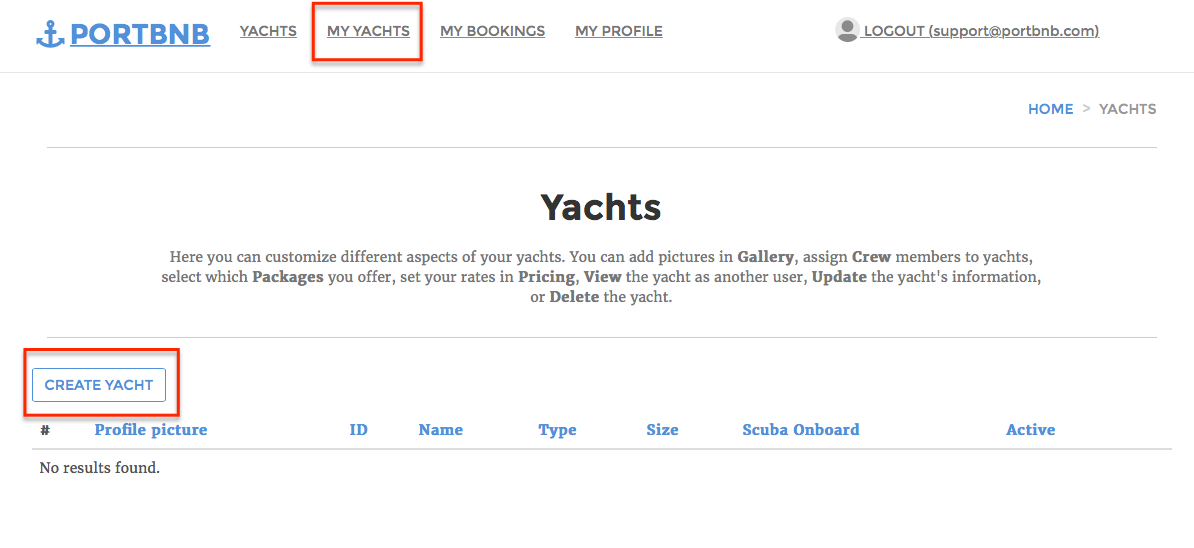 Now you'll be taken to the form where you input your yacht's basic information. Most fields are self-explanatory, but I'd like to clarify the "Legal Information". These three fields, Port of Registry, Flad and Legal Owner, are not shown to the public. They are private and only used to complete the Agreement's template.
The "Pictures" section is also important. Make sure you upload the best shot you have for the yacht's "Profile Picture". It is also very useful to upload a Layout Picture for your yacht. This helps possible clients understand your yacht's configuration in a visual way.
Image Gallery
When done, click the "Create" button. This will take you to the yacht's public brochure and your yacht will be created. Right after this, you should continue with a couple more steps in order to have your yacht ready. Go to "My Yachts" in the main menu and after the list displays, click on the "Gallery" button. See below: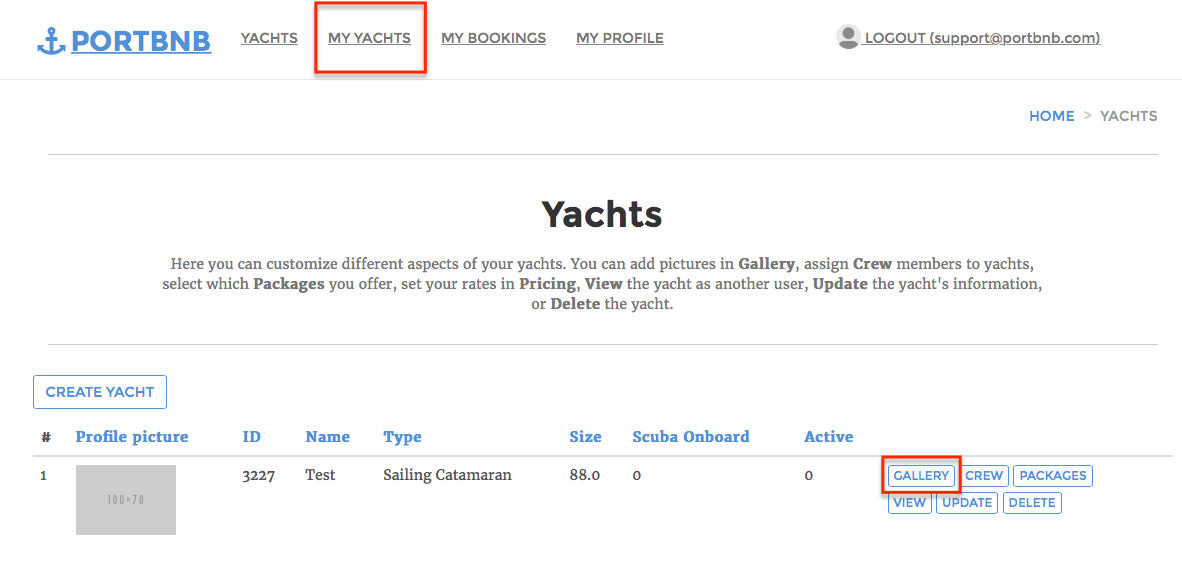 In this section, you'll be able to maintain your Gallery. You can upload all the pictures you want, however, the idea is to try to have at least one picture from each place. For example, all cabins, beds, heads, saloon, galley, cockpit, trampoline, flybridge, you name it! You can either "drag & drop" the files in the middle of the screen, or click the "Browse" button at the bottom right. Once this is done, you should see the upload process in action, please wait until all the pictures are up and the page refreshes. To finish this section you can add a "Description" to the gallery (optional). See the next image for a visual reference.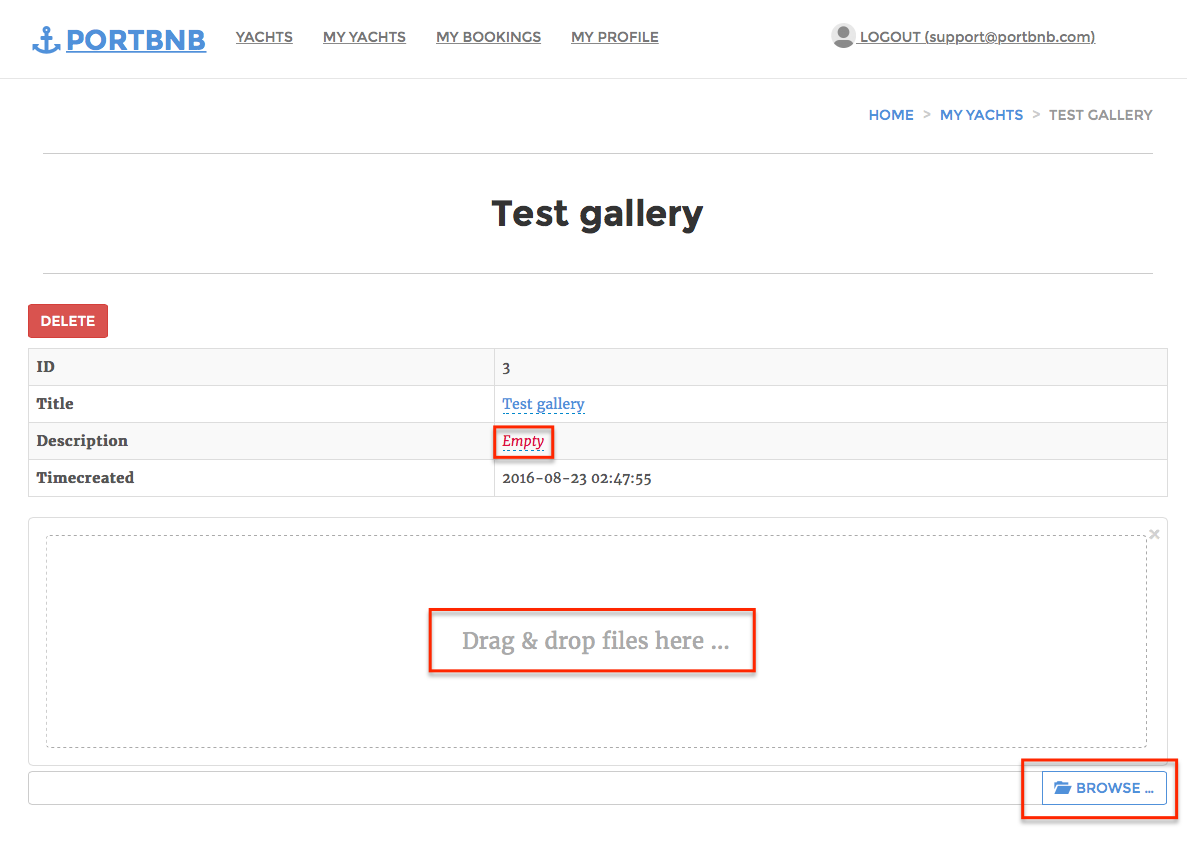 Crew
Once it is done, you'll see all your images in the list, well done! Time to move to the next section: "Crew". Make sure you click "My Yachts" in the main menu and then the "Crew" button. You should be taken to the following screen: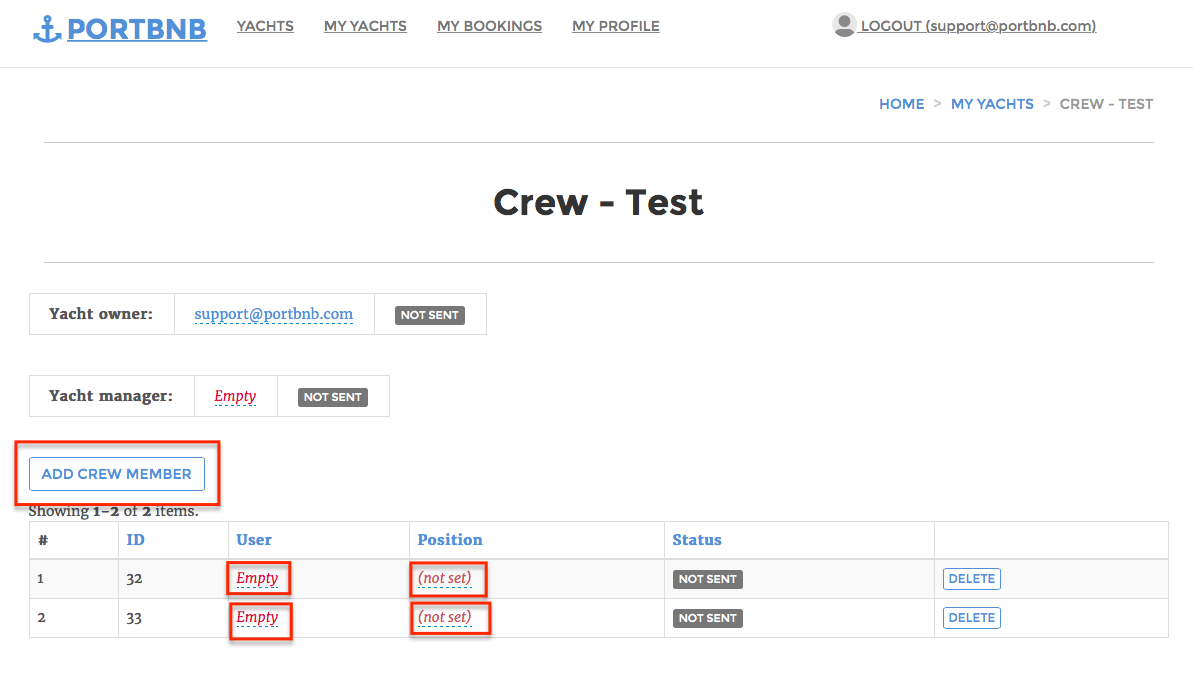 Make sure you add as many crew members as you need as shown in the image above. You should also input their email to send them an invitation to join Portbnb! To finish, please set up their position: Captain, Cook/Chef, Steward/ess, Engineer.
Packages
This section is very important because it is related to the "Pricing" of your yacht. You can offer your yacht with one of the 4 standard packages: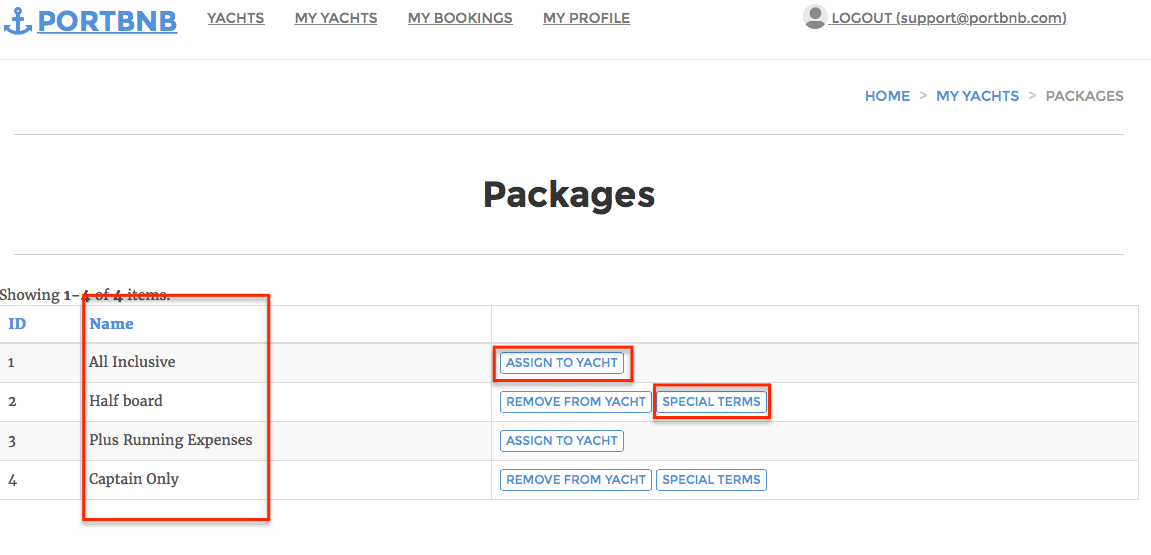 If you are unhappy with the inclusion or exclusions that come default, you can click in "Special Terms" and override those. This can only be done to packages that were assigned to the yacht previously. You'll then need to go to "My Yachts" again (where all the magic happens) and go to "Pricing", we are almost done, hang tight!

This section allows you to really customize your pricing. You can create options like Half Board in the Virgin Islands for Christmas and New Year's, min 6 guests, max 8 guests. Or Plus expenses in the Bahamas for the summer season for 2 -8 guests. If you need help, please contact support@portbnb.com. Once finished, please click the "Create" button.
After creating your pricing details you need to specify the price for each number of guests. The following is an example where only All Inclusive Charters are accepted for Christmas and New Year, and the price is $22,000 no matter the number of guests. The yacht is also offered for Winter & Summer All Inclusive and Half Board at the following rates: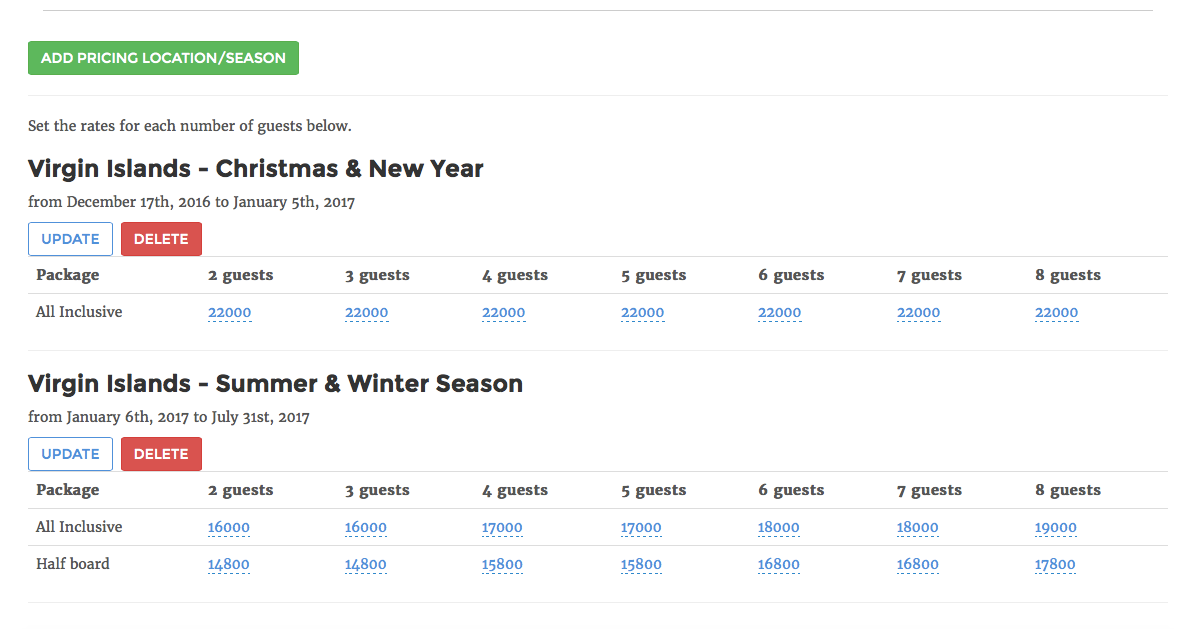 Basically, that is all! Please feel free to send your questions through email or in the comment box below. We want to have you listed! I'll be happy to do more of these to help you with any section you encounter difficulties.